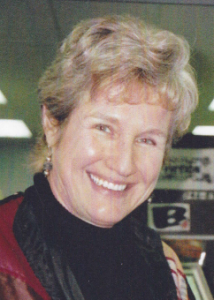 SUSAN FORD WILTSHIRE
susan.f.wiltshire@vanderbilt.edu
Curriculum Vitae
Education:
B.A.                University of Texas, Austin                            1963
Latin and Plan II
Phi Beta Kappa
M.A.                Columbia University                                       1964
Greek and Latin
Ph.D.               Columbia University                                       1967
Greek and Latin
Positions:
University of Illinois, Champaign-Urbana:  Assistant Professor of Classics, 1967-1969
Fisk University: Director of the Honors Program and Assistant Professor of English, 1969-1971
Vanderbilt University:  Assistant Professor of Classics to Professor 1971-2007; Chair 1989-1995; 1999-2005; Professor of Classics, Emerita, May 2007-present
Honorary degree:
Doctor of Humane Letters, Kenyon College, 1998
Books:
Public and Private in Vergil's Aeneid (University of Massachusetts Press, 1989)
Greece, Rome, and the Bill of Rights  (University of Oklahoma Press, 1992) Winner of the Alex Haley Memorial Award for 1993
Seasons of Grief and Grace: A Sister's Story of AIDS (Vanderbilt University Press, 1994) Winner of the Class of 1959 Hero Award
Classical Nashville: Athens of the South [co-author] (Vanderbilt University Press, 1996) Overall Award of Excellence, Southern Books Competition, 1998
Athena's Disguises:  Mentors in Everyday Life (Westminster John Knox Press, 1998)
Windmills and Bridges: Poems Near and Far (Eakin Press, 2002)
The Long View (Cordelia Hollis Publishing, 2015)
Fiction:
"The Auction," in Home Works:  A Book of Tennessee Writers, ed. Phyllis Tickle (Tennessee Arts Commission and the University of Tennessee Press, 1996)
"The Quilt," in  Let's Hear It: Stories by Texas Women Writers, ed. Sylvia Ann Grider  and Lou Halsell Rodenberger  (Texas A&M University Press, 2003) 341-348
Appointment:
Presidential appointment to the National Council on the Humanities, 1997-2002.
Listings:
Who's Who in America
Contemporary Authors
The Writers Directory